paintings

photos

drawings

installations

sculptures

films / videos

exhibitions/
publications
________

Roberto Opalio
biography

Maurizio Opalio
biography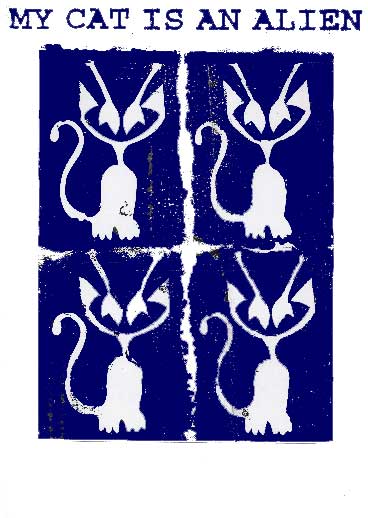 MY CAT IS AN ALIEN (MCIAA) is the outsider duo of experimental instantaneous composers and intermedia artists formed by brothers Maurizio and Roberto Opalio in 1998 in Torino, Italy, before moving in a secret region of the Western Alps.

MCIAA act through music, "shamanic" live audiovisual performance, cinematic poetry films & videos, painting, design, photography, installation, poetic writing, phonographic art editions.

MCIAA's aim is to subvert the rules and principles of contemporary music and intermedia art, through a massive and highly innovative, poetic and phylosophic body of work that earned them the cover of The Wire magazine.